Genome multi-currency accounts are a great way to separate your funds and keep them in three different currencies (EUR, USD, GBP) for convenience and beneficial exchange rates. In order to add an account in another currency to your wallet, please follow the guide below:

1. Please login to your Genome app and go to the Dashboard and press "See all"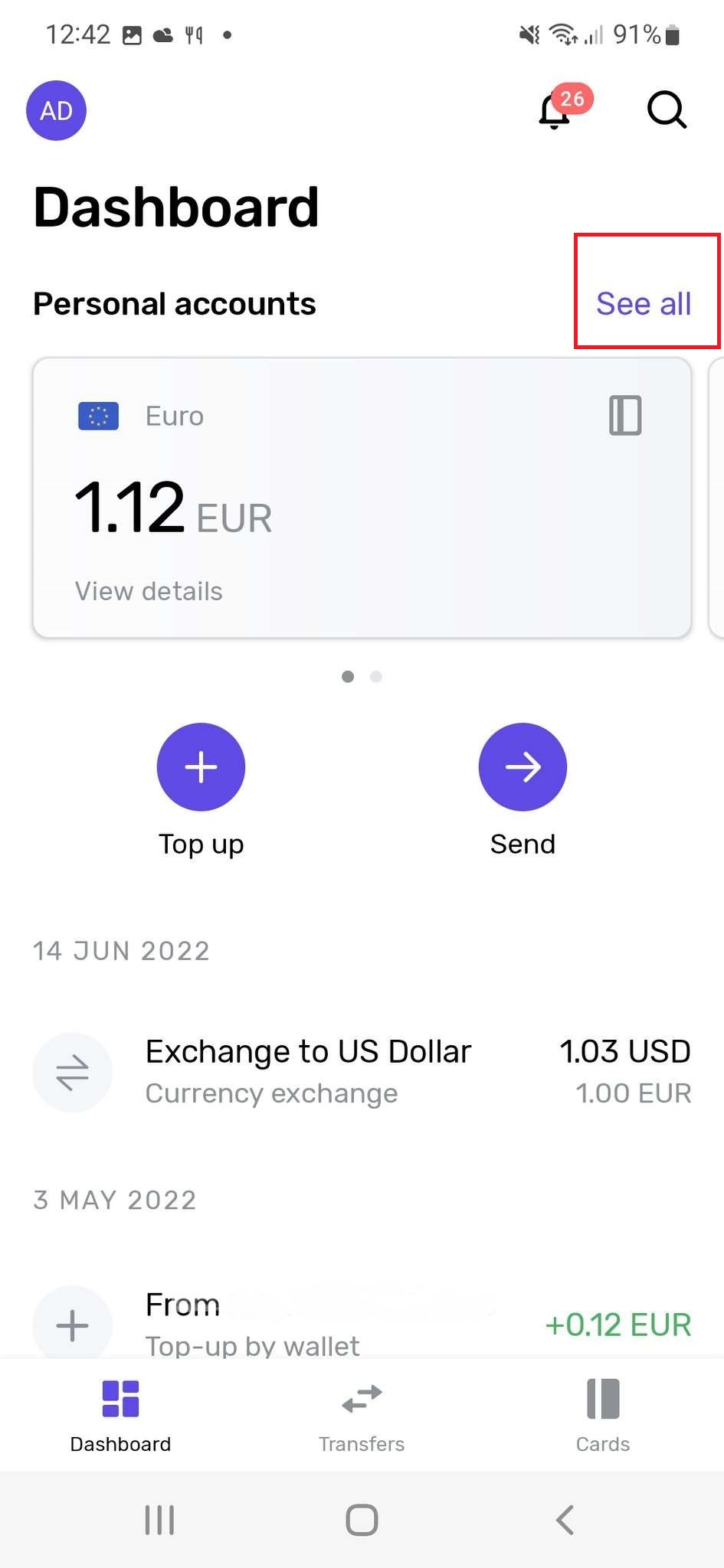 2. Please press "+" in the right-up corner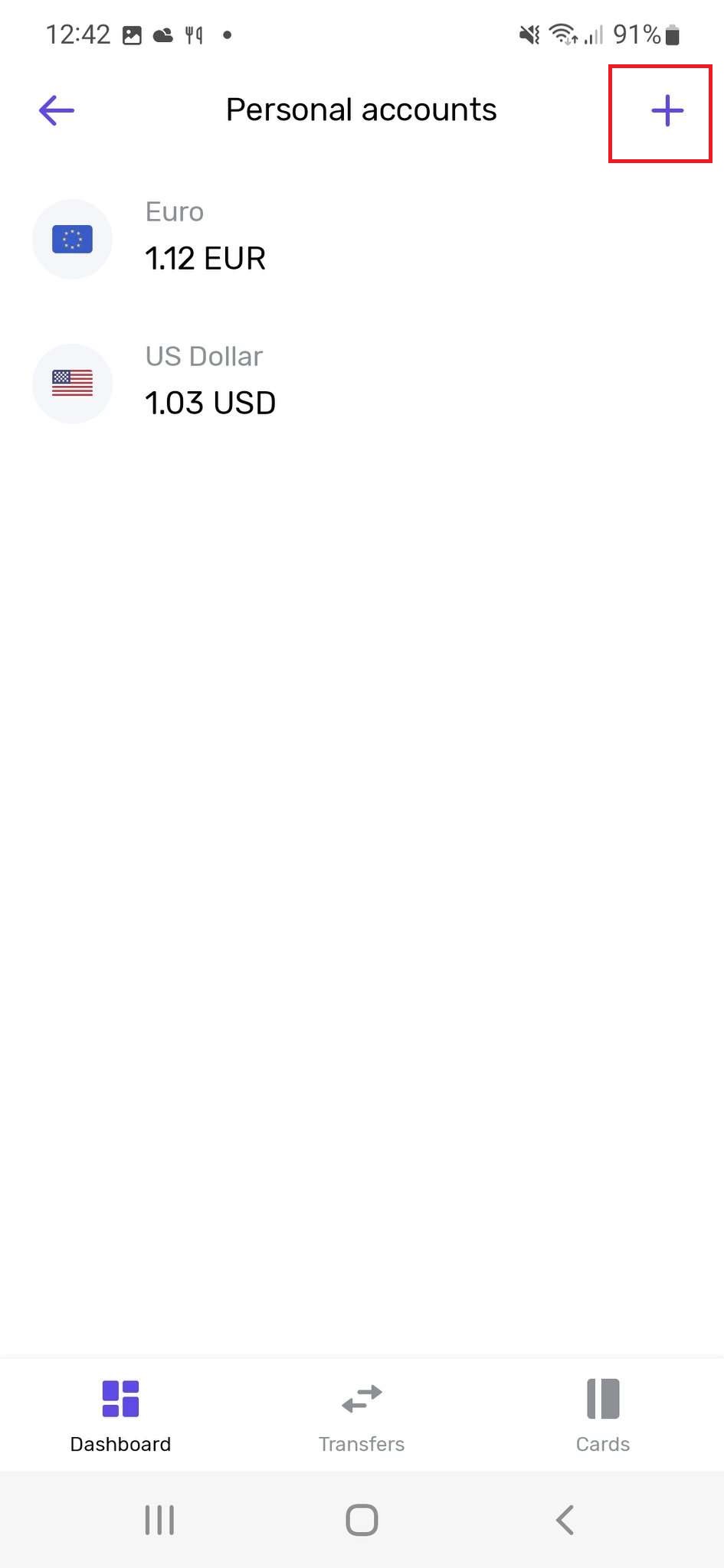 3. Choose the currency for your additional account and press "Add account"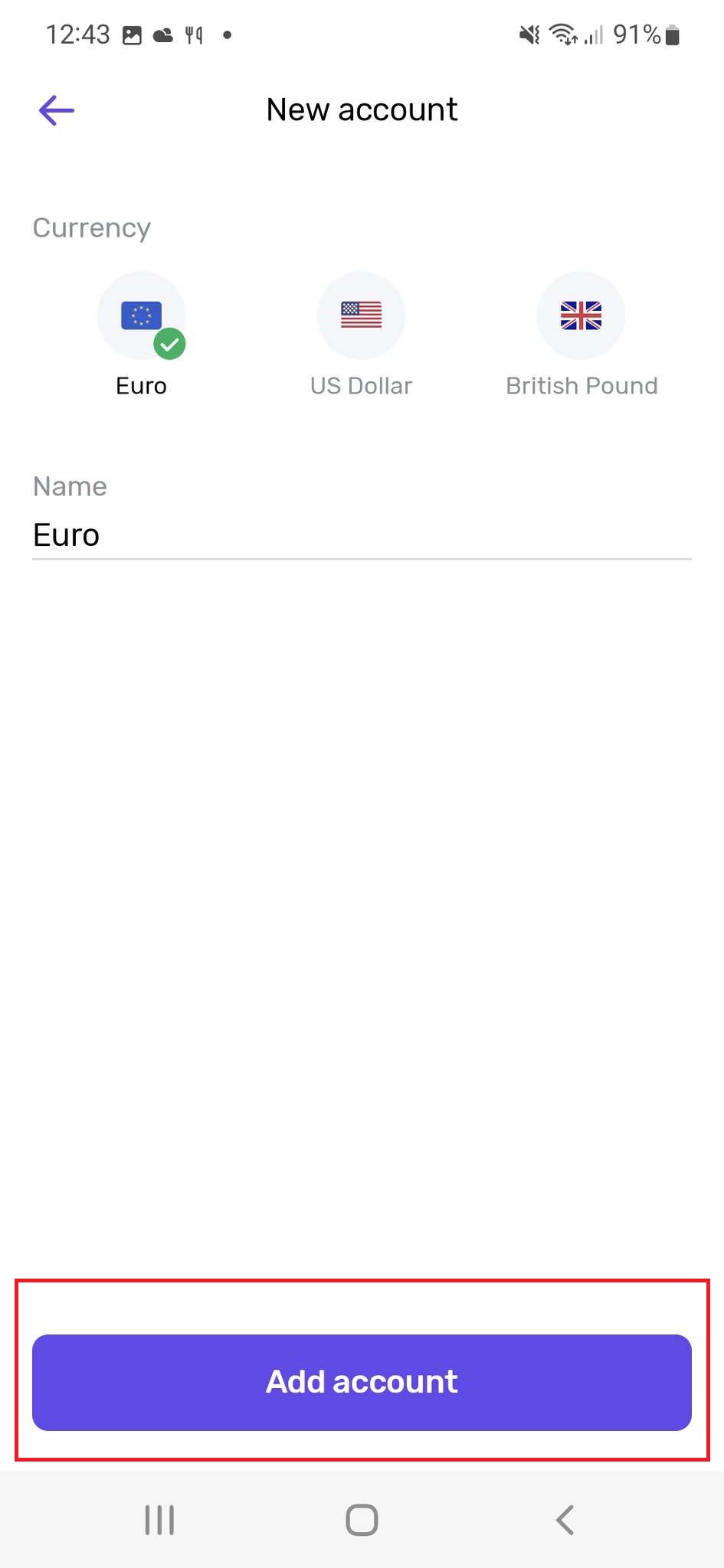 Congratulations! You are all set. If you have any additional questions, please contact us at support@genome.eu.