Genome wallet can be top-up by bank transfer or by card:
1. To top-up your wallet by transfer, you simply need to make a SEPA transfer to your Genome wallet from the other bank account. You can find your account details on the main screen of your wallet, section "Account details" or by selecting "Top up" and then "Account details". The top up will be credited to your wallet according to the general SEPA transfer settlement times - within one business day.
2. To top-up your wallet by card, you will need to sign in to your wallet, then you will see "+" button named "Top up" in the top right corner. By selecting this option, you will need to enter the details of the card issued in another bank (card number, expiry date, CVV2/CVC2, cardholder name and amount) and click on "Top up" at the bottom of the page to confirm the transaction. You can only use your own card to top up your wallet. When selecting this type of top up, your wallet will be deposited immediately after the transaction will be completed.
IMPORTANT: When the transaction is initiated via the desktop version of Genome, please do not close the transaction window and do not click on "Go to dashboard" until the top up is fully executed. Otherwise, it will be declined.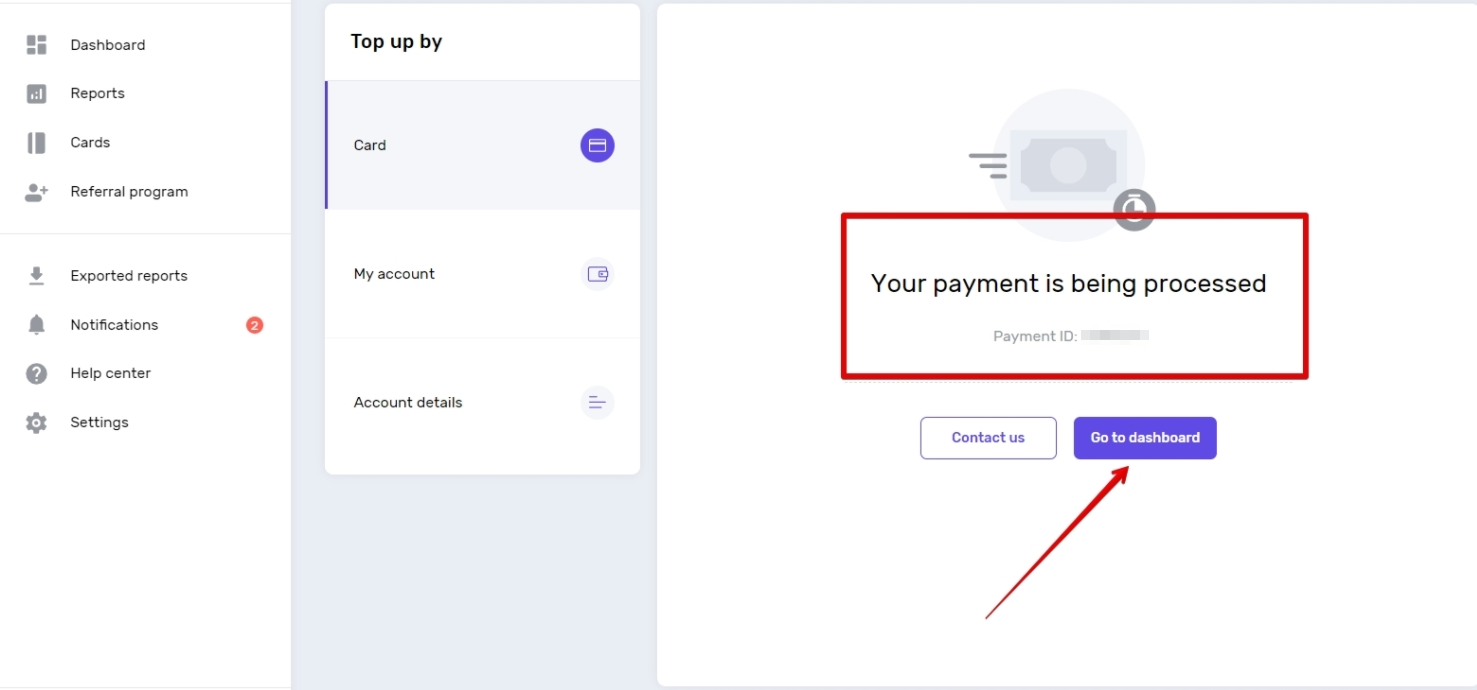 Desktop version: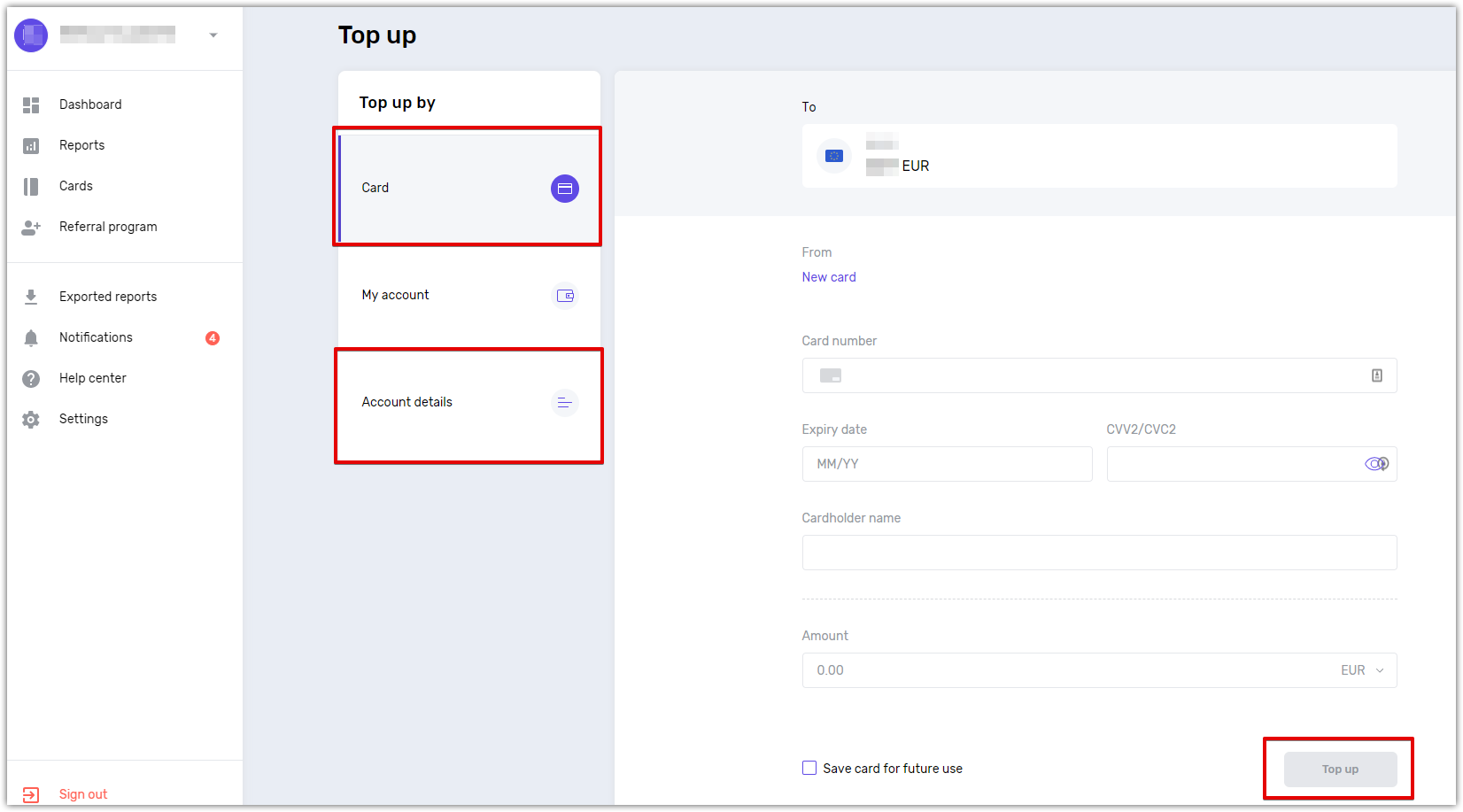 Mobile app version: