You can check your card limits in your wallet (Cards -> Limits). If you want to increase the limits of the card, you need to sign in to your account via desktop version or mobile app first.
Attention, maximum Single ATM withdrawal, maximum Daily ATM withdrawal, Single online payment and Daily online payments limits cannot be increased.
Choose "Cards" on the left dashboard of the main screen, click on "Limits" and choose "Change limits".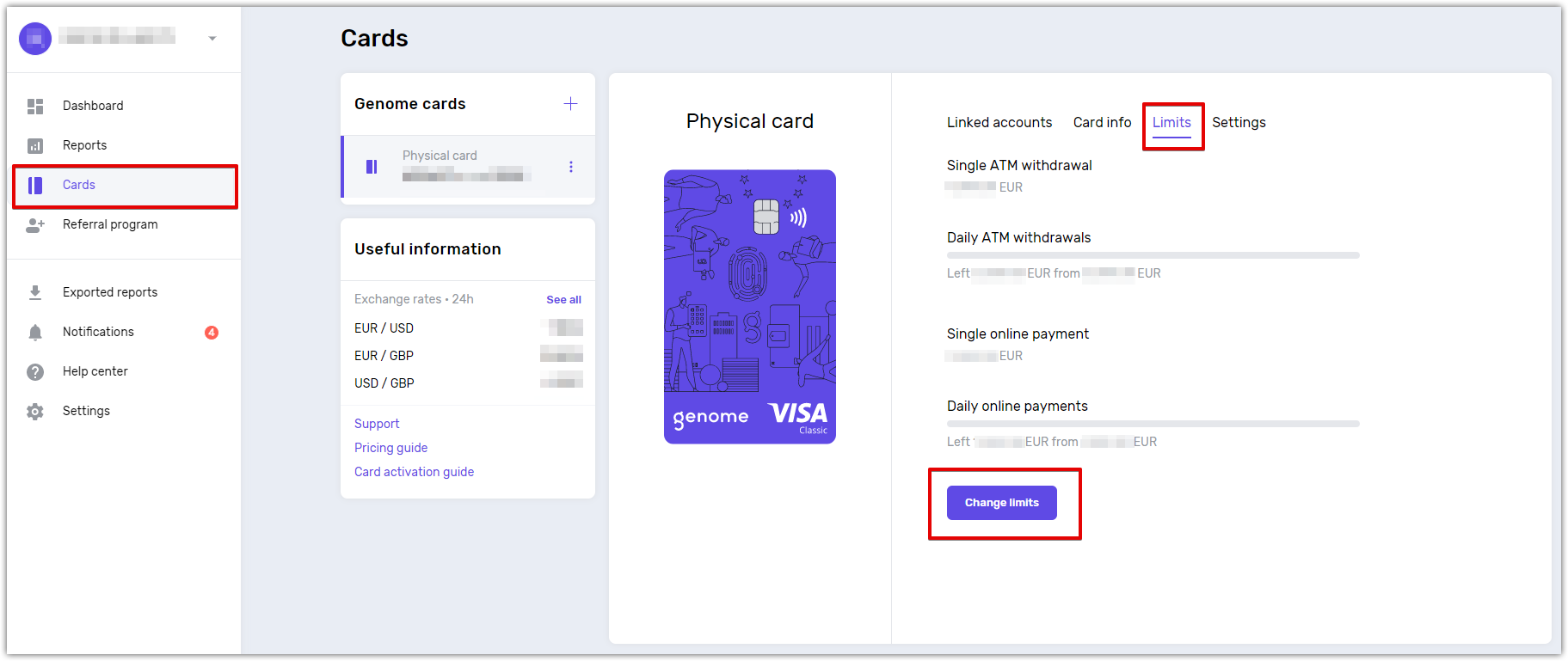 Choose "Genome card" on the main top menu, and click on "Limits" and choose a particular type of limit you want to increase.