In order to get a business IBAN, you need to have a verified Genome personal account.
Once a personal account has been verified, there is a Personal option at the top of the main window when you log in to it

. Click on this button to see the option to add a business account below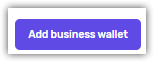 . By choosing "Add business wallet", a business account adds automatically.
1. Click on the business account and select "Start":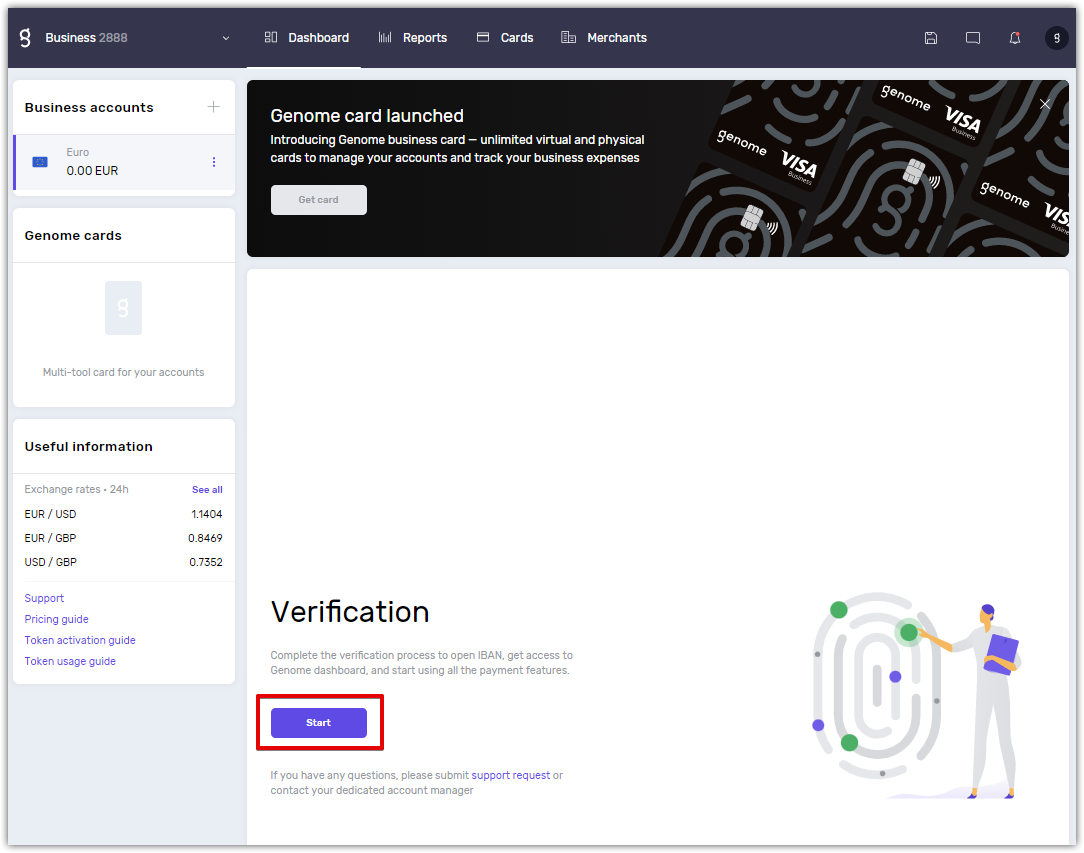 2. Please enter the necessary information about the company you are applying for.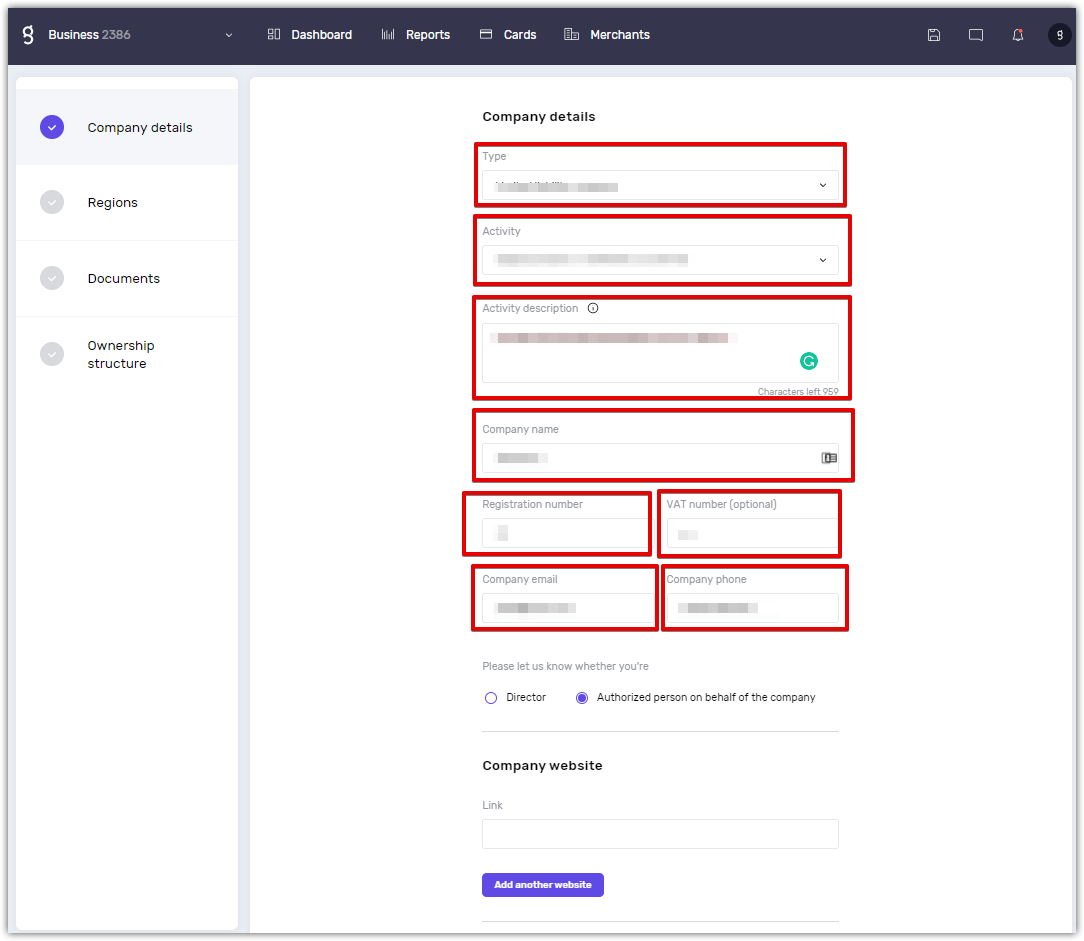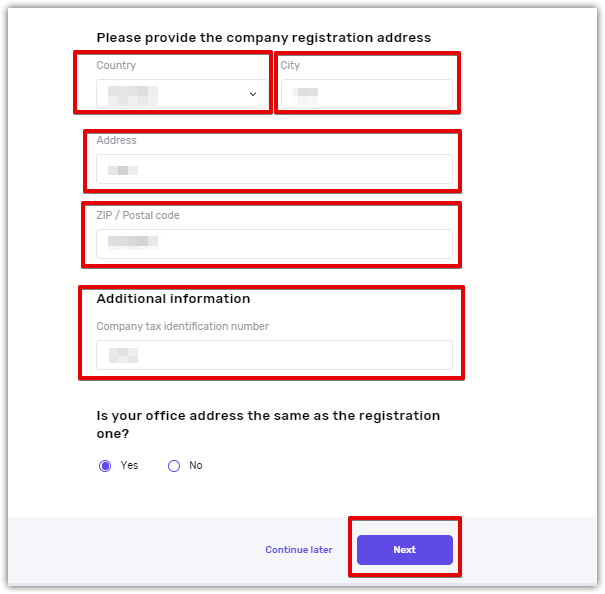 Note: Please make sure that all the data is provided correctly, including VAT number, Company Registration number and Tax Identification Number (TIN), as such mistakes are directly affecting the timeframe of the onboarding process.

3. Please select the region where you plan to send and receive payments.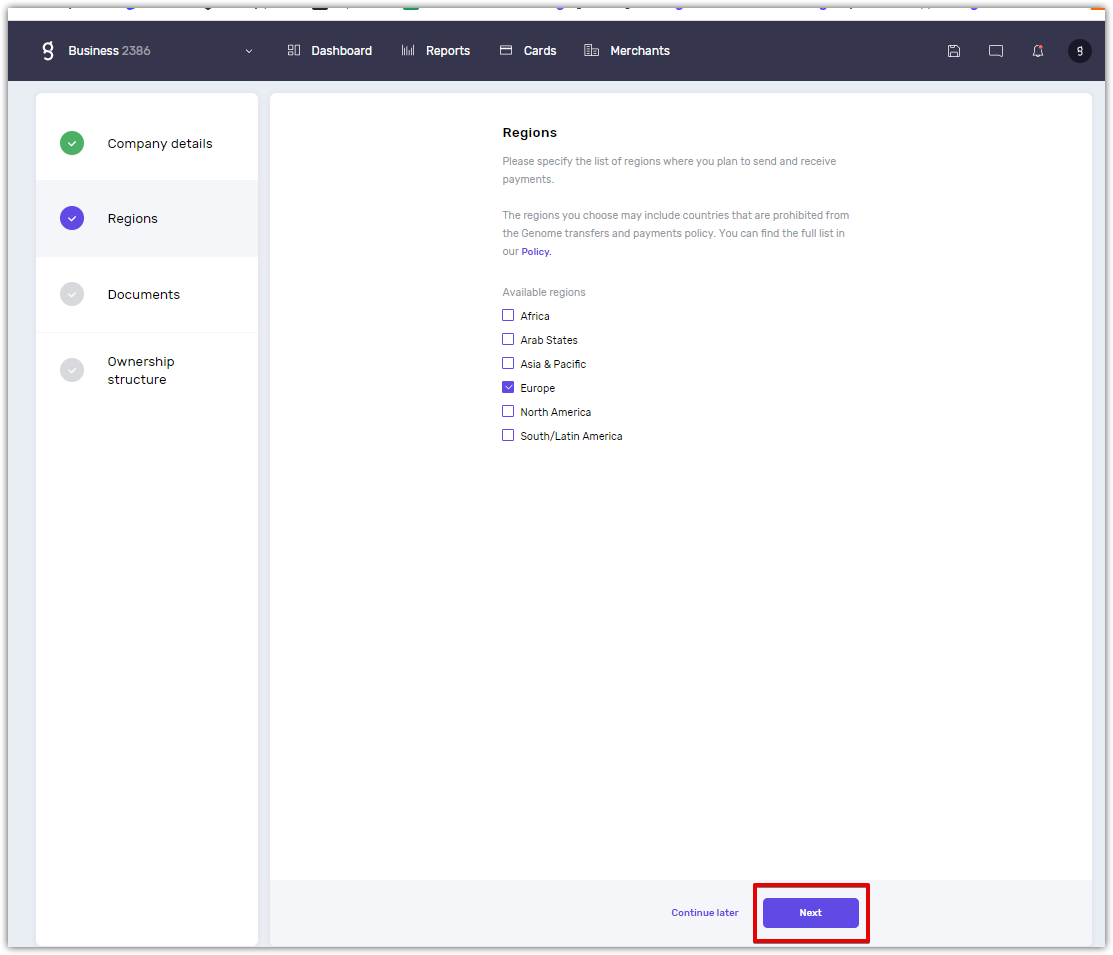 4. "Documents"- you can either upload a full company profile/extract from the business registry or upload separate company documents/certificates with the company data.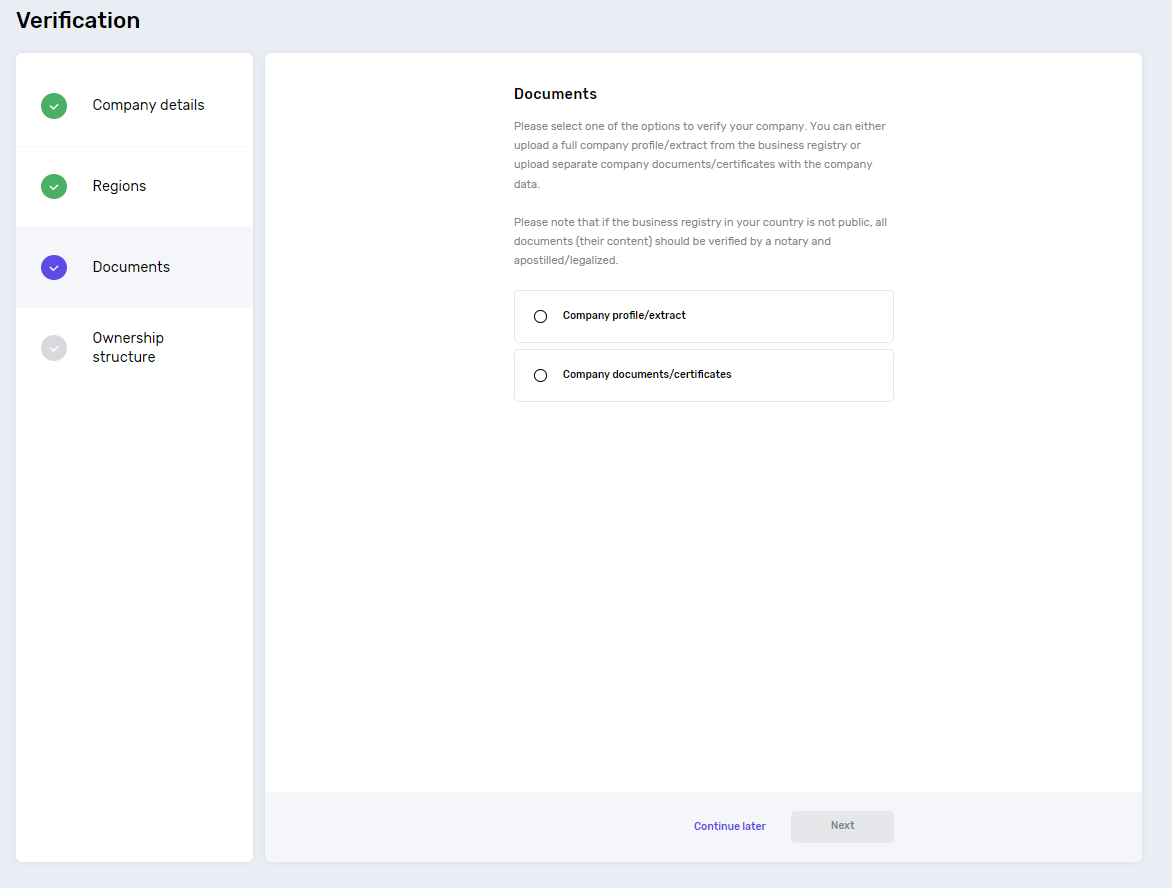 5. "Ownership structure"- here you can provide a company owner, or multiple owners (shareholders)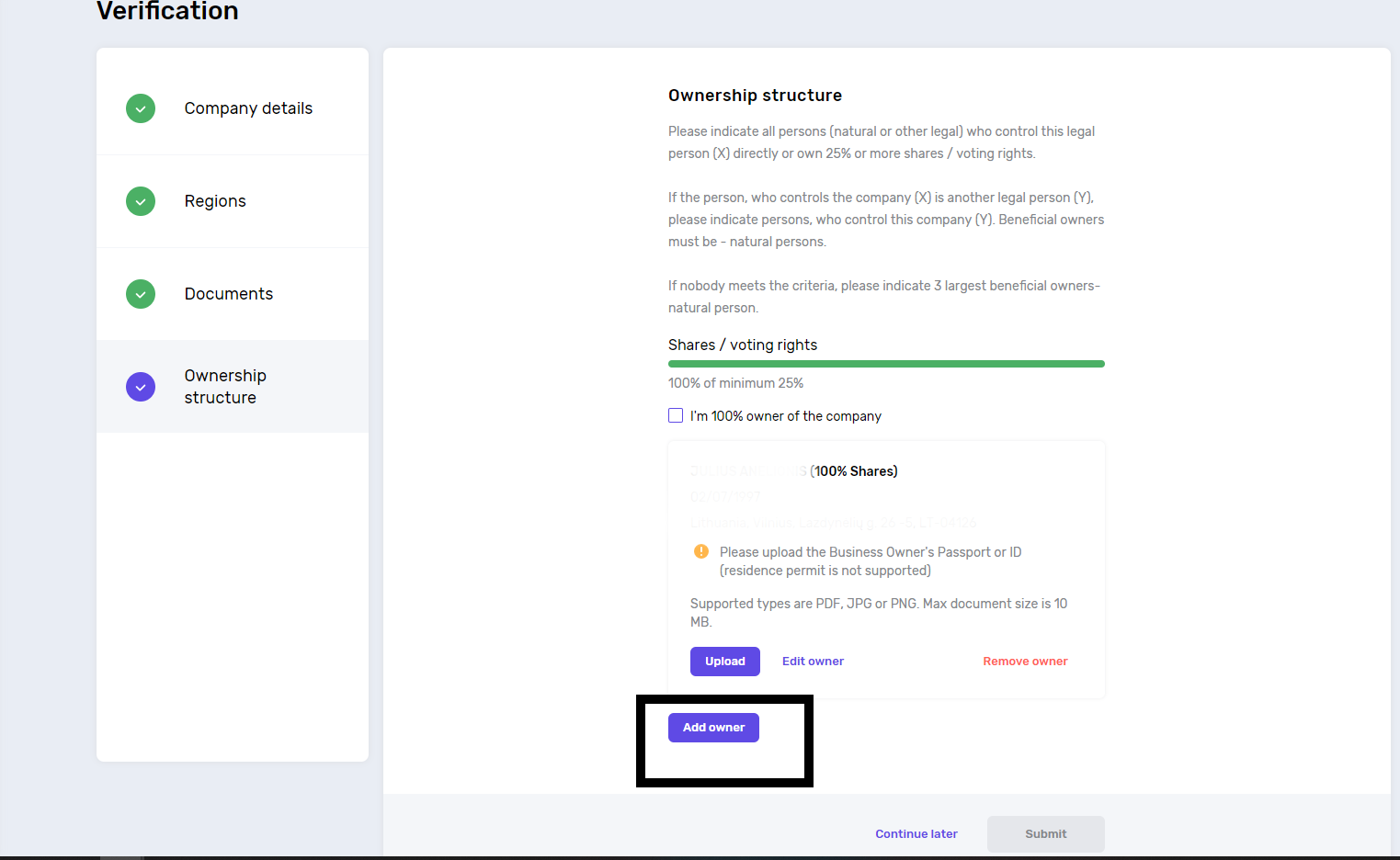 If you have any difficulties or questions, please contact us at support@genome.eu